MEPCO complies with the best corporate governance criteria's and considers this to be a material factor in its success so far. Accordingly, the company has developed its own corporate governance and system to protect the shareholder's and stockholders rights. MEPCO is committed to maintaining high standards of corporate governance and sees such practices as an essential tool in maximizing long-term shareholder value and as being entirely consistent with its commitment to quality in all of its processes and products.
In particular, it aims at optimizing and rationalizing its capabilities and resources by creating a working environment based on responsibility, control, commitment and transparency and clarity, both in defining the company's strategic objectives and business plans, in the statement of rights and obligations of each of its entities and in managing its relationship with suppliers, financiers, Activity in which you operate. This environment interacts with the national legislation system in which the company operates and integrates with it to achieve its objectives effectively and impartially. The MEPCO governance system focuses on:
• Enhancing the role of the Company's shareholders and facilitating the exercise of their rights;
• Stating the competencies and responsibilities of the Board and the Executive Management;
• Enhancing the role of the Board and the committees and developing their capabilities to enhance the Company's decision making mechanisms;
• Achieving transparency, impartiality and equity in the Exchange, its transactions, and the business environment and enhance disclosure therein;
• Providing effective and balanced tools to deal with conflicts of interest;
• Enhancing accountability and control mechanisms for the Company's employees;
• Establishing the general framework for dealing with Stakeholders and protecting their rights;
• Supporting the effectiveness of the system for overseeing Companies and the tools thereof;
• Raising the awareness of Companies in respect of the concept of professional conduct and encouraging them to adopt and develop such concept in accordance with their nature.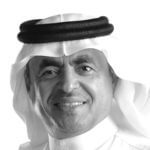 Emad Abdulkadir Al Muhaidib
Chairman / Non-executive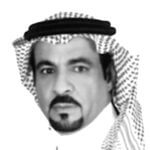 Abdullah Abdul Rahman Almoammar
Vice Chairman / Non-executive
Abdul-Ilah Abdullah Abunayyan
Board Member / Non-executive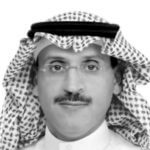 Khaled Saleh Al-Khattaf
Board Member / Non-executive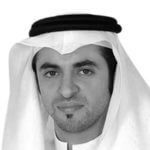 Mussab Sulaiman Al-Muhaidib
Board Member / Non-executive
Ahmed Mubarak Al-Debasi
Board Member / Independent
Walid Ibrahim Shukri
Board Member / Independent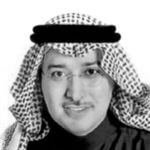 Tariq Mutlaq Al-Mutlaq
Board Member / Independent
The Audit Committee consists of the following members:
| Name | Position |
| --- | --- |
| Khaled Saleh Al-Khattaf | Chairman |
| Mussab Sulaiman Al-Muhaidib | Member |
Remuneration and Nomination Committee members:
| Name | Position |
| --- | --- |
| Ahmed Mubarak Al-Debasi | Chairman |
| Abdullah Abdul Rahman Almoammar | Member |
| Omar Mohammed Siraj | Member |
Members of the Executive Committee:
| Name | Position |
| --- | --- |
| Abdullah Abdul Rahman Almoammar | Chairman |
| Abdul-Ilah Abdullah Abunayyan | Member |
| Khaled Saleh Al-Khattaf | Member |
| Mussab Sulaiman Al-Muhaidib | Member |
| Name | Position |
| --- | --- |
| Sami Ali Al-Safran | CEO |
| Mohamed Saleh Darweesh | CFO |